BUSINESS IN THE BIGGEST MARKET TREND
We build a global business within the largest economic trend in the society.
We are a community of people selling know-how to do a business in the biggest market trend with a specific supplier and a completely finished e-shop, which breaks world records in more than 50 countries around the world.
The project is based on the cooperation with an innovative company, which comprises all the greatest world economic trends.
Antiaging & Health - Social Media - Economy Sharing - Micro business - Flexibility
MODERN BUSINESS is absolutely the basic assumption for successful business undertaking TODAY.
Nowadays there are many possibilities and opportunities for how to do business. The challenge I can see for many people today is rather in the INITIAL INVESTMENT and FLEXIBILITY.
People often don't have the information, system and strategies how to run a sustainable business.
On the other hand, they are used to old thought patters and do not see the opportunities of the GIG economics. This means that the forms of business and marketing from the previous years, when the ads were published in newspapers, magazines and billboards, does not work anymore today. The world of business has been radically changing and innovating.
As I was at the birth of several business projects and I am an online strategist, I know what it is like to start business, in several countries.
I know very well how much time and resources it takes to comply with the legislation and prepare each project. What it is like to comply with all the legislative requirements, to prepare the business plan. The initial investment, effective marketing, logistics. Where at the end there is a win-win trade with an enthusiastic customer. Most of the time we are talking about investments in thousands of Euros or US Dollars.
I am a business mentor and I consult daily with various types of people. I was looking for a practical solution and an alternative for the types of people who want to start their business, find their realization, but have only a limited amount of resources, don't have any marketing knowledge and yet they what to be FLEXIBLE.
WE LIVE IN THE INTERNET TIMES, IN THE SHARING ECONOMY.
Imagine that you are the master of your own time as well as your finances, YOU RUN BUSINESS IN THE BIGGEST MARKETING TREND AND IN FREEDOM. It does not matter where you are right now – your business works wherever you are. You don't pay any rent, you don't need any employees and you don't have any working hours. YOU ARE TOTALLY FLEXIBLE.
Open your mind, the world is INNOVATING, moving forward and it is happing extremely fast. The fact that you have not known about this business opportunity does not mean that it cannot exist and work exactly as I am describing it.
START TO TRUST YOURSELF, PEOPLE, YOU CAN VERIFY ALL THE INFORMATION.  
YOU CAN START YOUR BUSINESS WITHOUT LARGE INVESTMENTS RIGHT NOW!!! THERE IS A SOLUTION.
If this is your case, look at the project. BUSINESS IN TREND.
YOU WILL RECEIVE SUPPORT FROM US
Thanks to our FB page THINK SUCCESSFUL and the project BUSINESS IN TREND. Many stories of those who have already begun, you can see on our blog and you can be inspired. If you are interested, I will be glad to see you in our THINK SUCCESSFUL CLUB, where we bring personal development, leadership, stories, and business strategies.
WHAT ARE THE REASONS PEOPLE DECIDE TO DO BUSINESS AND WHY DO YOU WANT TO DO BUSINESS?
You are tired of our current job
Your job does not fulfil you
You are burnt out
You are not sufficiently paid, frustrated
You long for change and new challenges
You are at maternity leave, you do not want to go back to work
You need extra income
You long for freedom
You want to be the master of your time
You long for new friendships with the same interests
You want to spend time with the people who think the same way
You want to come out of your comfort zone
You want to start doing things differently and reach better results
You lost your job due to recession
The trend of online shopping continues to grow, and more and more business owners sell through e-shops.
Have you noticed?
You can also have your e-shop. With us you will save time, money, worries around logistics, warehouses, programming, or employees.
THIS E-SHOP IS ALREADY READY FOR YOU TO START BUSINESS RIGHT NOW.
How does this e-shop work?
E-shop is directly connected to suppliers and it includes goods and technologies, which our clients buy online. The supplier takes care of the warehouses and also provides the timely delivery and transport of the goods.
What kind of goods are these?
The e-shop offers about 250 items from a world-patented technological items up to simple and highly effective anti-aging items. The overview of the e-shop portfolio and information about the supplier are prepared in a clear and neat form. All you need to do is to ask for it and study it thoroughly.
What is fascinating about it?
You don't need to have just one e-shop, but you can have also e-shop branches and build your franchise. Thus, the added value is in the possibility to expand your sales into more than 50 countries in the world.
Imagine what it can be like when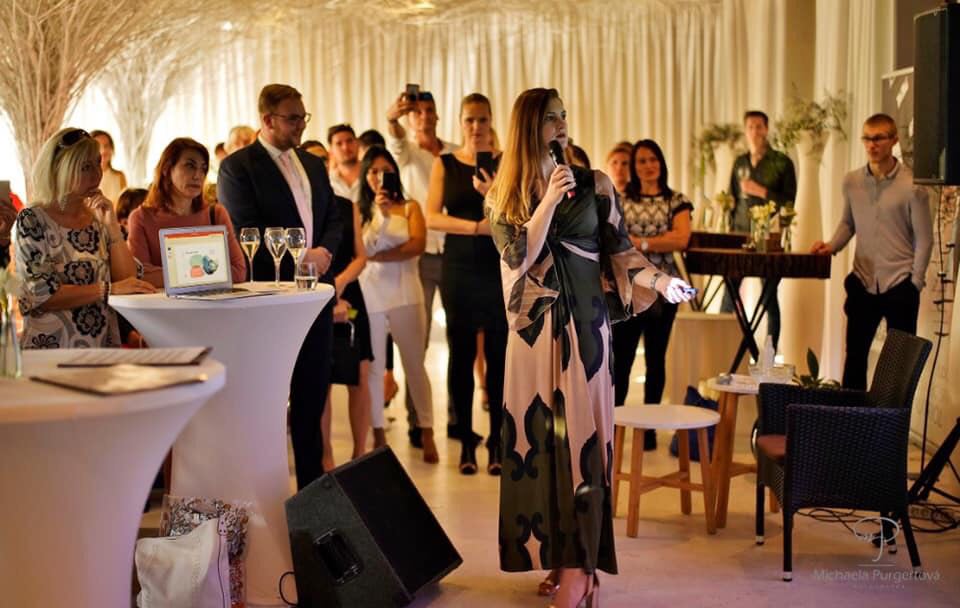 You have people, but do not employ anyone directly

You get to know your qualities, talents, your strengths, and your potential

You don't need any special education or skills

You work on social networks online as well as offline

You can work from anywhere

You do what you like and what fulfils you

You organize and plan your own time
You do business without any limits and without stock

Technology and products you work with are marked as No. 1 worldwide

The registration is completely FREE

Your store grows internationally

The project has a high impact on the protection of our planet
The business you build can be inherited
What do you imagine when I say:
I DO BUSINESS WITHOUT LIMITS AND WITHOUT STOCK
Today's shopping and sales world is built on e-shops
The advantage of our business is that you don't need to create any stock of products
When you join our team, you will receive a complete e-shop free of charge
You connect your clients directly with the supplier
You can start IMMEDIATELY
Financial bonuses are paid out once a week. You can check it very easily.
Do I need any special qualification and education for this business?
No, you don't need any special education or qualification. Anyone who wants and has some self-discipline, can cooperate.
Do you want to have sales also outside of your country?
Perhaps you have a family, friends, who live, work or study abroad
Perhaps you have a colleague in the USA, New Zealand or in Japan
We have an advantage that the company we cooperate with, has created an international e-shop in 50 countries in the world
We do not have to solve any legislative or transport, the concept is very easy
We get commission for interconnecting clients and business partners all over the world
"The guarantee of success is Your own decision."
"Everything that is happening at this moment is a result of the choices you've made in the past."   —  Deepak Chopra 
"Sometimes it's the smallest decisions that can change your life forever." —  Kerri Russell
"Your life is a result of your own decisions, not your conditions." —  Stephen Covey 
Do we work also on social networks?
Social networks are a modern method for getting to know people, but also for promotion and presenting results and we also do training via social networks.
Do you have any questions?
Are you interested to know how to start?
Or if you need any investment at the beginning?
How to learn to use social networks for your benefit?
How to get a complete know how and strategy to start your business?
How to build your own brand?
How to build successful business with top products and technology improving the quality of life?
IF AT LEAST ONE SENTENCE FROM THE ABOVE HAS INTREAGUED YOUR INTEREST, I WILL BE GLAD TO HELP YOU.
SEND ME A MESSAGE TO MESSENGER, I WILL BE GLAD TO STAY IN CONTACT.
Is this business suitable for everyone?
Yes, both men and women are successful at this business
People with experience or without any experience, who want to start building their business
It is an ideal business for moms at maternity leave
We recommend BUSINESS IN TREND to anyone who wants to get out of their job, which has ceased to fulfil them
It is a good opportunity for people who need to make extra money on top of their current income
UNDESTANDING THE CONCEPT IS THE KEY
Clients, customers of the e-shop owner, buy in an online e-shop. There is a sale and turnover. The supplier, who provides the logistics and delivery of the goods, takes their part of the profit and the businessman – YOU – get your part of the profit share.
I am known for having worked in hotel business for many years. Imagine a restaurant that has two owners. One of them takes care of marketing and increasing of turnover (which is YOU) and the other takes care of the restaurant operations. The kitchen, employees, storage, wages, menu (this is your supplier – business partner). They divide the profits between themselves. The more turnover, the more profits, as in any other business.
The greatness of this business is that you can create other branches  of the e-shop – FREE OF CHARGE. If you wanted to open other restaurants, it would be very demanding for you, your resources, management. In our concept of e-shops it is very easy and clear. You need to understand the concept and have an open mind. You build your branches of e-shops gradually. You are building a network – NETWORK MARKETING.
We do network marketing every day and thanks to BUSINESS IN TREND you can learn how to grasp this business of 21st century in the right way. BECOME A LEADER, PROFFESSIONAL BUSINESSMAN AND NOT A SELLER. That is the big difference. We build our own name, our own brand. We build global business.
REQUEST AND NOTIFICATION:
ACCESS TO BUSINESS IN TREND IS NOT FOR EVERYONE. WE BEGIN TO CHOOSE MORE AND MORE IN ORDER TO MAINTAIN THE STANDARD AND ETHICS OF THIS BUSINESS. WE ARE LOOKING MAINLY FOR PEOPLE WITH AN OPEN MIND AND WILL TO WORK ON THEMSELVES AND TO EDUCATE THEMSELVES.
IF YOU ARE ONE OF THOSE PEOPLE WITH A LARGE EGO, CLOSED MIND, YOU DON'T HAVE SELF-DISCIPLINE, SEEK THE CATCHES, OBSTACLES AND DOUBTS, I CAN GUARANTEE THAT YOU WILL FIND THE OBSTACLES, DOUBTS AND CATCHES ALSO HERE. AND SO LET'S NOT WASTE TIME, PLEASE.
I really value my time. I like to cooperate with people who are open-minded and who can see the opportunities of these times. Who like to learn, educate, and work on their personal development. Who want to reach success, abundance and prosperity in their lives.
I believe that I am speaking clear.
How to set your mind to success
How to be motivated, have self-discipline and clarity
How to be focused on the target
How to build a stable, international business
How not to sell and thanks to that become a successful businessman
How to effectively use social media for the growth of your business
How your mind works and how you can use it for your benefit
Mentoring how you build your GLOBAL BUSINESS step by step
What attractive marketing means and how to do it in practice
How you can build turnover that will guarantee your income, which you want to set for yourself every month
How to build a successful business while being employed or at the maternity leave?
You will learn how to LEVERAGE time and money
Live broadcasting, mentoring, leadership, and community of positive leaders
IF YOU CHANGE YOUR TIME FOR MONEY, IT IS NOT A FAVOURABLE TRADE, BECAUSE YOU CANNOT BUY TIME FOR MONEY BACK.
More information on the concept and mainly about the supplier is available in a secret Facebook group, where everything is summarized and based on that you can feel whether the project resonates with you.
Ask to be added and you will see what you want to do with the information.
Send me your "WHY YOU WANT TO DO BUSINESS" to my email peter@global-business.biz
Also send me a link to your Facebook and Instagram. Without Facebook and Instagram I do not recommend to even start.
"Time is more value than money. You can get more money, but you cannot get more time." —  Jim Rohn
"If you have time, you don't have money. – If you have money, you don't have time."—  Murphyho zákon
"Remember that time is money."—  Benjamin Franklin